What Haunts Us
West Ashley Native Makes Documentary About Porter-Gaud Sex Abuse Scandal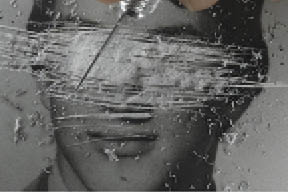 November 10, 2017
By Bill Davis | News Editorl
One day it just hit Paige Goldberg Tolmach: she had learned nothing about the sex abuse scandal that embroiled her alma mater, Porter-Gaud School, for years.
That day came when she was in her West Coast home, cooking dinner, being a mom, when she flipped on the television to see an image of Jerry Sandusky.
Sandusky had been a football coach and the centerpiece of a tragic child sex-abuse scandal at Penn State University that eventually took down formerly beloved head football coach Joe Paterno.
"And it just hit me: he looks just like Eddie Fischer," she says last week of Sandusky. "And I just became panicky."
And that jolt lead to a five-year effort to research, shoot, produce, and direct What Haunts Us, a documentary looking into the damage done by a career pedophilic predator, Fischer, and the school that strove to protect him, Porter-Gaud.
Looking at her then-5-year-old son, Tolmach realized that she didn't know how to spot signs of childhood sexual abuse, much less what to do, or how to intervene.
And this came after so many, "too many" of the older boys she had gone to school with, looked up to, had taken their own lives. Tolmach reckons that at least six of the 49 boys from the school's class of 1979 had committed suicide.
A little more than a decade ago, Fischer and Porter-Gaud admitted their fault in the molestation of several dozen young boys, beginning at the school and then fanning to other local schools after administrators didn't include his transgressions in his file.
When Fischer was finally arrested, he was in his 70s and allegedly still sexually victimizing children.
At first, a court awarded more than $105 million in damages to the first 11 victims to come forward, but that proved to be play money, and was soon whittled down to far, far less. Subsequent lawsuits have also been tried and more money has been handed out.
After high school, Tolmach, whose father had been a Lowcountry lawyer and judge, attended Tulane in New Orleans where she caught the film bug. Next, she moved to New York City where she began working on commercials, "which were like little movie sets."
After that, Tolmach served a hardworking stint at Disney as a junior creative executive, where she learned how a movie studio worked. The plan was then to move back to New York and produce indie films, but love intervened.
While still in L.A., she met and married her husband, Matt Tolmach, who would go on to become president at Sony's Columbia Pictures. Her husband has since left the studio, but has been the producer of the past three Spider-Man movies and is behind the upcoming Jumanji sequel.
The husband and wife teame have done a few small documentary projects together, but nothing as big as What Haunts Us, which is getting heightened attention as sex abuse scandals rock Hollywood in the wake of allegations against Harvey Weinstein.
That's not to say that all of Charleston is excited about her latest project. Tolmach says some of her old friends and classmates are very disappointed that she decided to make her documentary.
Tolmach is taking her film to festivals across the country, and hopes to very soon announce a Charleston screening site and date.
Current Porter-Gaud Headmaster DuBose Egleston says he would be open to hosting a screening on the campus of the school. "We are looking forward to it and want to be part of that conversation," says Egleston, like Tolmach an alum of the school, adding that the molestation era "was a very painful period" in the history of Charleston and in the history of this school.
Egleston says he's already discussed the trailer of the movie with upper-schoolers. "We want them to be aware of the past; the best thing that can come out of it, sharing the story, is showing how schools need to put in place best practices" to protect all children going forward.
"Obviously, we can never apologize enough," says Egleston of the school's original mishandling of the allegations, lawsuits, and fallout.
Just recently Egleston sent out a letter to parents, informing them: "Porter-Gaud has been made aware of a limited number of behaviors or interactions that could be characterized as inappropriate, as defined by our Code of Conduct, but in no way constituted sexual abuse."
Egleston says he understands that some in the community may be alarmed by the letter. "It's natural for people to have questions about what the school is doing now to prevent the Eddie Fischer's of the world to have access to kids," he says.
The school, under Eagleton's direction, has contracted with a national policy watchdog firm, as well as two local child protection organizations, Darkness to Light and the Dee Norton Child Advocacy Center to further protect children.
It's often said: "Those who do not remember the past are condemned to repeat it." Perhaps Tolmach's What Haunts Us will preserve the history of that awful time so no one, especially no kid, will have to relive it.