West Ashley Teachers Lash Out at Superintendent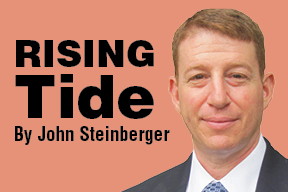 July 4, 2017
By John Steinberger | Contributing Writer
More than 100 Charleston County School District (CCSD) teachers showed up for the first leg of Superintendent Gerrita Postlewait's "listening tour" Thursday at the CCSD headquarters. During a free-wheeling "Oprah-style" discussion moderated by non-profit Tri-county Cradle To Career Collaborative CEO John Read, teachers spoke out about poor communications, low morale, an unfair evaluation policy, a student disciplinary policy which creates chaos in the classrooms, and the lack of continuity in school leadership.
In May, it was announced that 13 principals were being re-assigned to other positions, which sparked two protests at school board meetings attended by hundreds. Many of the protesters were West Ashley High School (WAHS) students, parents and teachers who were alarmed by Principal Lee Runyon's "pending" contract status. WAHS Spanish teacher Melissa Stewart said, "We still don't know who our principal is going to be next year, and that is not ok." Stewart was concerned that WAHS assistant principals who are under continuing contract may be re-assigned. Lowcountry Source previously reported on the principal reassignment controversy: http://lowcountrysource.com/feature-this/13-ccsd-principals-reassigned-due-new-evaluation-process/
West Ashley Middle School (WAMS) teacher Ashley Stoudenmire spoke out against the teacher evaluation policy, claiming it was based exclusively on Measures of Academic Progress (MAP) test scores. MAP is not aligned with the South Carolina Education standards. Stoudenmire asked Postlewait, "When are you going to apologize to the good teachers who were unfairly evaluated based exclusively on MAP scores and give them a clean slate going into next school year?" No response was given.
WAMS is one of the schools whose principal was moved. Under the leadership of Principal LaCarma McMillan, WAMS had 21% of 7th and 8th grade students enrolled in high school credit courses last school year, up from 6% the previous year. The school has 73% of its students living in poverty. McMillan was moved to Santee-James, a K-8 school in McClellanville. The incoming principal Brant Glover is still employed as an assistant administrator at River Bluff High School in Lexington County and has not met with WAMS teachers, parents or students yet. The West Ashley constituent school board (District 10) sent a letter to the county school board requesting local input for principal hires and transfers at its schools.
Many teachers remarked that the CCSD Progressive Discipline plan must be overhauled to preserve order in the classrooms. A WAHS science teacher noted that five teachers in her department were assaulted by students during the past school year without being expelled. She asked that principals be given the authority to maintain safe schools. Lowcountry Source recently addressed concerns over the CCSD discipline plan: http://lowcountrysource.com/education/discipline-problems-skyrocket-new-ccsd-discipline-policy/
Patrick Hayes, a 5th grade teacher at Drayton Hall Elementary School and director of EdFirstSC, a public school advocacy group, commented that the high teacher turnover and instability in CCSD schools have made teacher retention and recruitment difficult. He cited James B. Edwards Elementary School in Mt. Pleasant, where Principal Jake Rambo was not retained. Nearly one-third of the school's faculty is not returning for the 2017-2018 school year.
Numerous teachers remarked about the lack of support for high-poverty schools, particularly for first-year teachers. High-poverty schools have the highest teacher turnover rate and receive a large number of first-year teachers each year. The CCSD discontinued its mentoring program for first-year teachers under Postlewait. A teacher suggested hiring retired teachers to serve as mentors. Another teacher said that model lessons from master-teachers should be taped and put up on the CCSD website.
Postlewait has five remaining listening sessions scheduled up to July 18, involving principals, business leaders (June 28), students (June 29), parents (July 11), and community (July 18). All events will be held at the school district headquarters. All sessions are open to the public and will include comment periods.
It is clear that the CCSD is in turmoil and that the Superintendent and school board need to listen to those who have the most at stake and turn things around.
John Steinberger is the editor-in-chief of LowcountrySource.com. To contact him, email John@LowcountrySource.com.