West Ashley Legislators Scrutinize SCE&G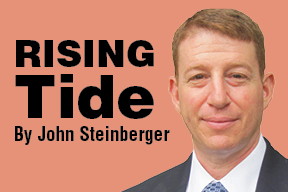 August 16, 2017
By John Steinberger | Contributing Writer
House Speaker Jay Lucas and Senate President Hugh Leatherman have both appointed bi-partisan committees to investigate the cost over-runs and rate increases associated with the failed nuclear reactor project in Fairfield County undertaken by South Carolina Electric and Gas Company (SCE&G) and the state-owned utility Santee-Cooper. The House panel, dubbed the House Utility Rate-payer Protection Committee, will be chaired by Rep. Peter McCoy (R-James Island) and will meet Aug. 23 in Columbia. The Senate committee will be co-chaired by Majority Leader Shane Massey (R-Edgefield) and Minority Leader Nikki Setzler (D-West Columbia).
The committees will revisit the 2007 Base Load Review Act, which allowed for-profit utilities like SCE&G to pass on plant construction costs to rate-payers. SCE&G has already attributed several rate increases to the Fairfield County project and still carries about $2.2 Billion in debt for the failed endeavor. The House passed the legislation by a 104-6 margin, with Charleston-area Representatives Chip Limehouse, Jim Merrill, Wallace Scarborough and Robert Brown voting in opposition. Knowing that a veto-proof majority supported the bill, Gov. Mark Sanford allowed it to become law without his signature, citing concerns over burdening consumers with higher rates.
Representative Wendell Gilliard (D-West Ashley), who will serve on the House Utility Rate-payer Protection Committee, scheduled a public forum at the North Charleston City Hall and invited SCE&G and Santee-Cooper to explain their positions on the failed nuclear reactor project. He was joined by Charleston Democrats Leon Stavrinakis and David Mack. Gilliard said, "I am committed to always looking out for the best interests of the taxpayers and utility customers not only within my district but also for everyone who lives in South Carolina.
SCE&G CEO Kevin Marsh told the legislators that the utilities opted for the nuclear plants due to low fuel costs and the opportunity to receive federal income tax credits for operating zero-emissions generators. The existing V.C. Summer nuclear plant has been operating at the same site since 1984 and recently completed an 18-month refueling. Marsh cited costs over-runs and bankruptcy by engineering contractor Westinghouse and the withdrawal of partnering utility Santee-Cooper (which held a 45% stake in the project) as the reasons for shutting down construction. The two reactors were already three and four years behind schedule at the time of the project was abandoned.
Marsh told the legislators that the utility evaluated the possibility of continuing the project with the construction of only one nuclear reactor and estimated that it would cost an additional $1.8 Billion with a partnering utility and and additional $5.8 Billion without a partner. The board of directors chose to completely terminate the project. Governor Henry McMaster is pursuing utilities to partner with SCE&G, and Speaker Lucas has filed an intervention petition to keep the project alive. Nearly 6000 workers lost their jobs as a result of the project termination.
Stavrinakis expressed concern that the Public Service Commission and Office of Regulatory Staffing, state watchdog agencies, did not catch the cost over-runs or challenge the series of rate increases relate to the failed project. He said, "We need to find out how the (regulatory) process broke down." In response to Marsh's comments, he stated, "Nobody twisted your arm and forced you to build two nuclear reactors in Fairfield County (about 20 miles north of Columbia). There is a lot of distrust among the public."
In addition to repealing the Base Load Review Act, I hope that our legislators will enact a consumer choice provision for electric utilities which would allow consumers to select their electrical provider. When electricity flows to your home or business, it comes from the nation-wide power grid. There is no way to trace which company generated the electricity you receive, so there is no reason to grant the utilities monopoly status.
John Steinberger is the editor-in-chief of LowcountrySource.com. To contact him, email John@LowcountrySource.com.