The Lovely Days Of May
Lagers and ales for your spring Drinking pleasure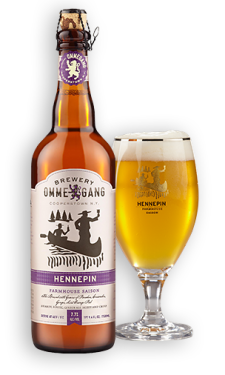 May 17, 2017
By Jeff Gredlein | The Beer Snob
As we continue on through May, the hint of summer is juxtaposed with the last grasp of winter. As pollen clogs the drains and coats the cars, I awoke recently to my heat kicking on late at night; it was set on 66. That said, I see 90s looming this week, so I don't suspect that will be an issue again.
I digress … the days of spring are aggressively making themselves known. And to join these wacky weeks, several more flavored beers seem appropriate. Big IPAs are a favorite of spring, as the bitter and flower notes just seem to fit with all things blooming and alive. I presently love Surf Wax IPA from Burial Beer Co. in Asheville, as well as several IPA's from Alpine Brewing Company.
Saison is also a great choice now, and many examples are on shelves. Although these beers were historically brewed in the winter to be enjoyed all summer, their complex nature, and earthy, yeasty, sometime fruity and yet spicy components would be a shining pick for days like these. If you've never had Ommegang's Hennepin, it is a must for your spring selections.
While I can't recall a specific 'spring' style of beer, the classic Bavarian release of this month is Maibock, or "May Bock," a lighter, hoppier, version of standard bock. An ideal spring pairing, you'll know it's a bock due to the bready, caramel malts, but German hops make it pop. Quite good, yet a bit strange, Rogue's Dead Guy is the most widely available. More in the malt department, with hints of dark fruit and herbal hop notes, Smuttynose Maibock is stronger but delicious.
To take a slight twist on the beers of May, I'll throw out two other options. Staying in Germany, but going for ale and heading north to Düsseldorf, altbier is big yet crisp, and finishes clean. These can be malty, nutty and flavorful, yet with a bitter and clean finish.
For altbiers you might find in your local shop, a classic version comes straight from Germany in the Uerige Sticke, out of Düsseldorf. If you're lucky, Coast will again brew their excellent ALTerior Motive, a great American example of the style.
Crossing the Rhineland from Germany into Belgium, I recommend for your May days, the Tripel style is a boozy and beautiful spring beer. The strongest of the beers mentioned above, Tripels are dangerously alcoholic, yet as with many brilliant Belgian beers, you may never notice until it's too late.
Belgian Tripels tend to be quite spicy, often fruity and tangy, and wonderfully alcoholic. Tripel was originally used to signify three times the malt used in a particular beer, compared with basic Belgian ales. Many indigenous Belgian versions are widely available, with Westmalle and Val-Dieu being favorites. On the other hand, several North American versions are excellent, and if you want a fresh Tripel, you can't go wrong with those from Allagash, Boulevard and Unibroue. Here's to May, here's to spring. Enjoy the brews … Cheers.
Gene's Haufbrau has at more than 200 beers in bottles or on tap. While they don't have every beer the Beer Snob writes about, they probably  have most.. E-mail the Beer Snob at publisher@westof.net.