The French Connection
La Femme French Horn plays in West Ashley as part of Piccolo Spoleto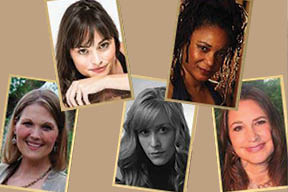 June 7, 2017
From Staff Reports
As part of Piccolo Spoleto, UNED!TED,  a non-profit arts organization dedicated to integrating arts, cultures, and communities through collaborative concert events and programs, brings West Ashley audiences the rare treat of being the first to discover the outstanding talents of La Femme French Horn in an exciting evening of chamber music dedicated to the versatile horn repertoire.
UNED!TED is now in its fifth season and continues to challenge and delight audiences with unique musical pairings, exciting educational programs, and creative new works featuring large-scale collaborations from among the local professional arts community.
This ensemble includes faculty members of the Charleston Horn Camp Mary Beth Orr, Debra Sherrill-Ward, and Jennifer Kummer, with UNED!TED creative director Laura Ball accompanying.
From the silver screen to the concert stage, the talented ladies of Femme Forte have underscored films and graced many of the nation's top venues. Now they bring their collective magic to Holy Trinity Windermere:  Anglican Church. The concert is free to attend and no tickets or reservation are necessary for this event, which is one of only two scheduled Piccolo Spoleto offerings held in West Ashley this year.
 La Femme French Horn will be held Thursday, June 8 at 6 p.m. at Holy Trinity Windermere:  Anglican Church, located at 95 Folly Road. For more information, visit www.piccolospoleto.com.