Start Off On the Right Foot
five keys to a successful school year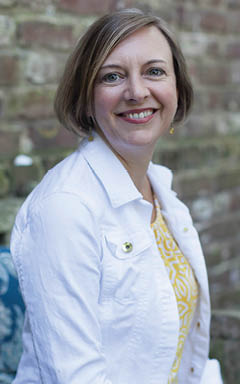 August 8, 2017
By Heather K. Powers | Professional Organizer and President of NAPO Charleston
Fabulon — a Center for Art Education is hosting a special workshop this Wednesday, Aug. 9 with professional organizer and productivity specialist Heather K. Powers, owner of HKpowerStudio. The name of the workshop is Summer Finale and is geared towards setting your household up for success for the school year. Just in case you missed the workshop, Powers, a West Ashley resident, offered five tips on what you can do to help make this school year the best it can be. 
Every household's needs are different but the following five tips can help families create systems for organization at the beginning and throughout the school year. If you are already successfully managing in one or two of these areas, consider incorporating or building on your current succeses with some of these ideas.
1. CREATE A SIMPLE COMMAND CENTER
Consider including a mail sorting station with trash, recycling bins, and a shredder. A Family calendar or schedule-either a traditional paper system or a white/blackboard calendar. Assign colors for each family member for easy tracking. Save time especially with small children by having extra supplies including activity books, diapers, bug spray, change of clothes or other essentials near the door and easy to grab as you go.
If you have space, incorporate cubbies, baskets, or hooks for storage of bags, outerwear and other gear. Label each household member's hook, cubical, or shelf. A Household Binder can be a portable command center and is a great place for emergency contacts, vital household information, schedules, invitations, and more. Don't forget to include a fun display area such as a bulletin board or hanging system for artwork, invites, to-do lists, groceries, and fun messages.
Focus on creating a system that includes only what you need that will set you up for success.
2. MAKE LUNCH & SNACK-TIME EASY
Food prep and meals are something busy families often struggle with. Here are simple ideas for make ahead lunches and snacks. Start with a well made, insulated lunch box that's easy to clean. Stock up on snack friendly foods and create snack stations in the fridge and pantry. Contain items in bins, baskets or boxes and label them so everyone knows these are parent approved. Place snacks for age appropriate access (lower shelves for smaller kids) with supervision and permission.
Make lunches ahead and stock up on easy to prepare lunch foods. There are more ideas on Pinterest and entire websites dedicated to kids meal prep.
3. KIDS CAPSULE WARDROBE 
Have you heard of a Capsule Wardrobe? The principal is that you create a stylish and easy mix-and-match wardrobe system. This can be done in quick five steps.
Clean all the clothes and gather in one place. Sort and eliminate any that are not in good shape, don't fit or are impractical. Look at the overall colors and style your kids gravitate towards and gather them into categories eliminating duplicates and oddballs that don't fit with the scheme. Put clothes away, hanging and folding. Arrange by category (shirts, pants, shorts, etc) and color to make it easier to mix and match outfits. You may have to fill in some pieces if you find wardrobe gaps. This is a great way to simplify your kids wardrobe.

4. MEMORABILIA & SCHOOL WORK ROUTINES
Hopefully, you and your kids cleaned out and sorted through last year's stuff at the end of the school year but if not, have them gather their book bag/backpack, any supplies. Remove the contents, return lunch bags, water bottles etc to the kitchen to be cleaned and stored.
Go through notebooks and remove anything that you or your kids want to keep. Each child should have their own sentimental box, sorted and labeled by years. Save supplies that can be re-used in one area and before you shop for back to school, check here first.
5. HOMEWORK STATIONS
Carving out a specific area where your kids know they go to do their homework is an important part of their school routine. It's important to create a distraction free zone with task lighting and a comfortable chair. Depending on kids ages this might be a family room, kitchen, dining room table or their bedroom. If you can, incorporate permanent and convenient storage for common supplies, books, and anything else specific to your kids classes. A rolling cart is a good solution if your kids homework space doubles as a family area. You can create a comfortable and supported environment for this important task that will help them build lifelong skills.
If you can't get it ALL done before school starts, remember it's a process you can ease into. Pick the one or two areas that drive you the most nuts and tackle them first. Once you've got a handle on them add on other systems and remember to keep your kids involved and most importantly, have fun with them!
West Ashley resident Heather K. Powers, owner of  HKpowerStudio, offers creative organizing solutions. You can get in touch with her at info@hkpowerstudio.com.