Seeds of Success
West Ashley Farmers Market is back, with big changes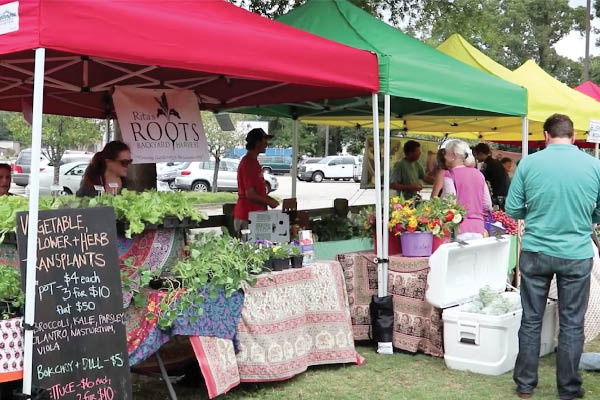 April 13, 2017
From Staff Reports
Starting next Wednesday, the city-run West Ashley Farmers Market will reopen for what is hoped to be the first of at least 25 weeks at Ackerman Park off Sycamore Drive.
Last year, the city ran an eight-week pilot farmers market program which at its peak attracted more than 1,000 cars at any given time, according to police counts.
Based on the success, the city has decided to go "all in" on the market, letting it run weekly until October, with hopes of additional "holiday" markets, which drew big crowds last year, as well as craft vendors.
Office of Cultural Affairs director Scott Watson said last week that the city has also set aside $95,000 to run the market this year. City planning officials have been mulling an additional open-air permanent structure at the park, which already includes a dog park, skatepark, and several soccer fields.
Watson said the city hopes to include as many of the vendors — like Normandy Farms Bakery and King Of Pops dessert wizards — and farmers that enjoyed success there last year.
Watson said that because the market would run for three times as long as the pilot version did, and through the dog days of summer, the city will remain flexible in bringing in new farms and vendors  to keep it vibrant.
A few minor changes have already been made, like moving the start time back to 3 p.m. And Watson said the city staffers are already hard at work lining up more live entertainment so locals enjoying the market will have even more to interact with.