Runyon Gets New Gig
WAHS Principal Lee Runyon is assigned a new job witH School District, but also keeps his old one ... for now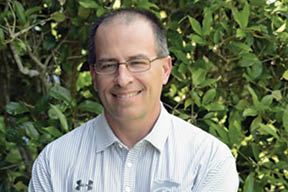 July 4, 2017
By Bill Davis | News Editor
Charleston County School District Superintendent Gerrita Postlewait has made the next move in the ongoing battle over West Ashley High School principal Lee Runyon.
Last week, the district announced that Runyon will become the "principal on special assignment" to heads up the development of advance studies centers at both WAHS and North Charleston High School.
Earlier this year, Postlewait rankled many in the WAHS community when Runyon's school assignment on his yearly contract was amended to "pending." The move came not long after Runyon declined to implement a district program to put certain teachers on notice in his school.
Those teachers had been identified as having shown less-than-acceptable student advancement in their classroom, per a controversial testing system called EVASS. Postlewait has said different things at different times as to how much EVASS scores would affect hiring decisions for teachers.
Postlewait's most recent move seems to be an attempt to mollify a growing list of critics in the WAHS family by allowing Runyon to stay on at the school, at least temporarily. Additionally, it will allow him to have a permanent attachment at the school as the advanced studies building is built in the coming years.
Whether that will be enough for angry and concerned parents has yet to be seen. Also unknown is who will step into his shoes at the school.
Runyon declined comment for this story, by stating in a district press release that he was "excited for this new venture."