Remembering Pug Ravenel And What Could Have Been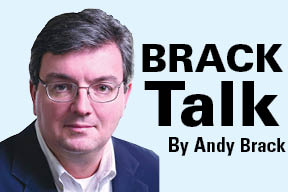 April 4, 2017
By Andy Brack | Contributing Writer
The recent death of Charlestonian Pug Ravenel has friends fondly remembering the good he did, but lamenting what could have been.
Ravenel, who died March 25 at age 79 after battling cancer, burst onto the South Carolina political scene in 1974 as the country was dealing with the stench of Watergate. A successful investment banker with Ivy League credentials, Ravenel embodied a fresh Palmetto State version of Camelot – a young reformer with an attractive family running a new kind of campaign to unite South Carolina.
"Pug was an outsider who brought a strong message of change to the state's voters, which explains why he attracted Republicans, Democrats, African American voters, business leaders and young people to his campaign," recalls longtime friend Bud Ferillo of Columbia. "His powerful use of television spots reached over the heads over political bosses, white and black, and he captured the hopes and aspirations of many voters who have never seen a state candidate like him.
"He was the most articulate, best educated, charming and handsome gubernatorial candidate ever seen in the Palmetto State."
Ravenel came in first in a seven-way Democratic primary, fueled by scads of enthusiastic volunteers whose lives he changed, sparking them into lifelong engagements in public service. Unfortunately as the general election approached with Ravenel with a seemingly insurmountable lead in the polls, the state's Democratic establishment plotted and took the election from him, questioning the Charleston native's length of residency. The bosses got him in court on a technicality – that he returned to his home state two years earlier, but was required to be in residence for five years to qualify. In many ways, the old guard's grab to keep power started the Democratic Party's slow decline in South Carolina.
That governor's race wasn't Ravenel's first encounter with big headlines in newspapers and magazines. A decade and a half earlier, he became pretty well-known across the country as the star quarterback for Harvard's football team. At 5 foot 9 inches tall and 160 pounds, the scrappy Ravenel pushed the team to experience and enjoy winning from 1958 to 1960.
According to a May 1959 story in The State newspaper, "Whenever Harvard men get together they talk about football and Charles DuFort Ravenel, 160 pound sophomore quarterback from Charleston and one of the most spectacular players in the Ivy League. They talk about his running, his passing ability, his hunger for winning and the way he inspires the team."
One former Harvard football captain added in a 1959 Sports Illustrated profile about Crimson football and Ravenel, "What Ravenel does is play so hard, with so much desire, everyone else on the team gives all he's got."
When asked by SI reporter Roy Terrell what he sought in college, Ravenel, a scholarship player who dreamed early of being a lawyer, said, "Common sense. … I don't want to be the kind of man who coasts along. I want to be out there in front using my head, not with a lot of pretense, but just saying my piece and having it make sense."
Known in Charleston as "Pug" after he got a broken nose –one newspaper observed it healed nicely – a look at the career statistics of Harvard's "Charlie" Ravenel shows he had the highest number of rushing touchdowns (9) and highest number of points (54) in 1959 in the Ivy League.
Ravenel's intensity on the football field stretched into the political arena years later when he inspired young men and women who wanted to change how politics worked in the state. His "reformer" spirit guided newcomers like Joe Riley, who became Charleston's longtime mayor.
Ravenel, who later ran unsuccessfully for U.S. Senate against Strom Thurmond in 1978 and for Congress two years later, outlined a new path in politics in South Carolina. As one Facebook observer noted, "South Carolina lost so much for not electing him three times."
And we wonder what could have been, not only for South Carolina, but for the nation.
We'll miss Pug's intensity and charisma, his piercing intellect, his drive to bring people together, his openness to new things and his thoughtful energy fueled by ideas and common sense.
Charles DuFort Ravenel, 1938-2017. Rest in peace.
Andy Brack is editor and publisher of Statehouse Report. Have a comment? Send to: feedback@statehousereport.com.