Not Your Typical Love Story
Fabulon celebrates Valentine's Day with unconventional show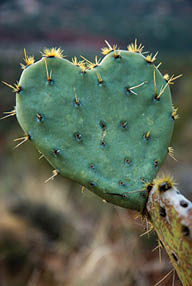 February 9, 2017
From Staff Reports
Originally Valentine's Day was about respecting people's need for love, compassion, and acceptance. It is in this spirit that Fabulon art gallery is hosting a group show illustrating various local artists' interpretations on the theme.
Come out to Fabulon for an artist reception from 5-8 p.m. on Saturday, Feb. 11 and celebrate all diverse interpretations of love in a less commercial representation. Except for the chocolate part. There will be lots of chocolate.
The exhibit, which will remain up through the end of the month features new work by Fabulon artists Louise Aug, Meyriel Edge, Amanda England, Eugene Horne, Susan Irish, Liza S. Lindahl, Laura McRae-Hitchcock, and Hampton R. Olfus Jr. as well as works by guest artists Chrisi Blyth, Deane V. Bowers, Linda D'Elia, Kopeace, Dina Platt, Nicole Robinson, Shari Schultz, Vik, and Henry Wolf
Fabulon Center for Art and Education is located at 1017 Wappoo Dr. For more information, call 566-3383 or visit www.fabulonart.com.