Mug Shots
Weekly incident reports for West Ashley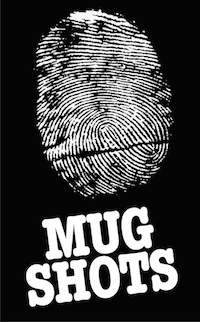 November 2, 2017
From Police Reports
The following were taken from actual incident reports filed last week by the City of Charleston Police Department. These are not convictions and the names of businesses, complainants, and suspects have been left out to protect the innocent. All suspects are  innocent until proven guilty … of course.
October 24 | BURGLARY, BREAKING AND ENTERING
A Juniper Street man returned from the store to his home, which now had open doors. He believed he had deadlocked the doors before he left. Searching the residence, he discovered his linked speaker system had been stolen. He said he returned home and discovered the doors unlocked a few days earlier, prompting him to make sure to lock the doors this day. At first, he believed neighborhood kids were just exploring, but now he's become convinced that the previous tenants still have keys to he and his wife's unit.
October 24 | CREDIT CARD, ATM FRAUD
A Bantry Circle woman told police that someone has gotten access to her various credit and charge cards and rung up huge amounts of purchases across the country. At first she discovered that her card with a local department store had an additional $2,000 in charges. But then, after further checking, she found someone had used one of her cards at least 30 different times at three different chain sandwich restaurants in Florida, as well as taken multiple Uber trips. All said and told, the total of fraudulent charges on her various cards is well over $2,000.
October 24 | THEFT FROM A MOTOR VEHICLE
A Luna Court man told police that someone had broken into his new SUV and stolen his wallet, which included several credit cars, and went on a shopping spree. The spree included attempts to buy more than $4,500 in home electronics, $1,100 in car expenses, and close to $500 at an athletics shoe store. Two checks were missing, with one of these having been presented for $2,000 at an Irmo bank.
 October 24 | TELEPHONE CALLS, HARASSING, OBSCENE
A Bobbitt Street woman told police that her ex-boyfriend was calling and texting her relentlessly at home and at work, demanding $8,000 in alimony, even though the two had never been married. He also threatened to make her life a "Living Hell" if she sold her condo, and that he was going to contact his attorney if she tries to violate their "agreement." He has threatened several times to board a plane and be waiting for her on her doorstep when she gets off work.
October 25 | DRUGS, NARCOTICS VIOLATION
Police began following a car with a license plate border that made it illegible. Once stopped, police claimed to smell the odor of freshly burnt marijuana emanating from inside the car, The driver presented a concealed weapons permit to police, and said there was a firearm in the center console of the vehicle. When the passenger in the car exited the vehicle, she told police she had a small amount of marijuana on her person. Officers searched the vehicle and discovered two mason jars in the trunk with more than 42 grams. They also discovered marijuana in plastic baggies and a digital scale. The driver said the weed in the plastic bags were his but that he was not aware of the weed in the trunk. The passenger asked "how much of mine are y'all taking" after officers discovered $788 in cash inside the car.
 October 25 | LIQUOR LAW VIOLATIONS
Police stopped a Land Rover with a paper tag with the handwritten message "Test Drive" where the license plate was supposed to be. Officers found that the driver's license was suspended, that the driver could not produce proof of insurance, and then inventoried the inside of the car. They found a still cold, open 24-ounce beer can.
October 25 | FLIMFLAM
A Comsee Lane woman told police that she'd been scammed out of $2,500 by a man who had viewed her profile on a "sugar daddy" website. She was supposed to be a conduit for deposits meant for purchasing construction equipment, but the deposits were fraudulent and she lost her money when she forwarded the amount to another man.