Mug Shots
Weekly incident reports for West Ashley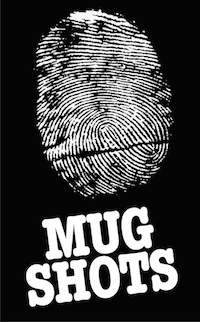 September 28, 2017
From Police Reports
The following were taken from actual incident reports filed last week by the City of Charleston Police Department. These are not convictions and the names of businesses, complainants, and suspects have been left out to protect the innocent. All suspects are  innocent until proven guilty … of course.
September 20 | DRUGS, NARCOTICS VIOLATION
Police tracked down a minivan they had been chasing that had a piece of paper with the word "Loaner" written on temporary tags where the expiration date was supposed to be. Earlier, an officer attempted to stop the vehicle in traffic, but it fled down Savage Road. A short time later, the vehicle was located in the driveway of a Jaywood Circle home. The homeowners said the vehicle did not belong to them, and that it had apparently been abandoned there by whomever had been driving it. Officers searched the car and found a clear plastic baggy with a white, rock-like substance that tested positive for cocaine base.
September 20 | MISSING PERSON
A woman reported to police that her ex-husband, a Sandcroft Drive man, had been missing for three weeks after taking an overseas trip. The man had gone to several Scandinavian countries and had not carried with him a cell phone, which is his usual practice. The woman told police that a car rental company had called five times to ask when he was returning his vehicle. The man had not told anyone whether he'd decided to extend his trip.
 September 20 | DRUG, NARCOTICS VIOLATION
During a routine traffic stop by an officer conducting traffic along Ashley River Road, the driver of the car told an officer he had "several issues." The man then told police, "I have marijuana right here," adding that he thought there were warrants for his arrest, that his license had been suspended, and that he thought his insurance had also expired. A records check showed the man's license was not suspended, and that there were no warrants for his arrest. It did show that his insurance had lapsed. The officer ticketed the man and then released him on his own recognizance. 
September 20 | ALL OTHER LARCENY
Officers responded to a Magnolia Road construction site where a worker told them that someone had broken into their locked storage container overnight. The worker said that in order to get into the container unit, a bulldozer would have had to be moved first. The worker said everyone who works for the company has access to keys for the bulldozer.
September 21 | CRIMINAL DOMESTIC VIOLENCE
Police pulled a West Ashley woman with a black eye out of a supply closet where she was hiding in a downtown hotel where she and her boyfriend work. The woman told police that she had been arguing with her boyfriend at their West Ashley apartment and that she struck herself while flailing around her arms. Her boyfriend at first told police they'd been tossing cans of tuna in the air as they lay on the floor of their apartment, and that one struck her in the eye. He later recanted and said she had done it to herself. The two apparently had been arguing about the woman having been looking at pictures of other men on Snapchat, in violation of her Muslim faith. The woman told police that she had come in on her day off so as not to look at any other men. Additionally, the woman told police that since they have a male roommate, the man makes her crawl through the back window of the apartment to avoid the roommate.
September 21 | SHOPLIFTING
A Citadel Mall lingerie store manager told police that two shoppers with large bags had come into the store and then grabbed close to $1,300 in merchandise. The manager followed the two women, but store policy prohibited her from confronting the shoppers. She said she would have to email her company's loss prevention officer.