Mug Shots
Weekly incident reports for West Ashley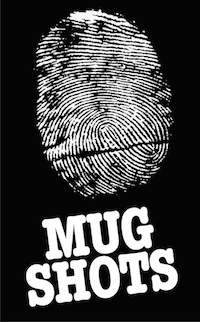 September 21, 2017
From Police Reports
The following were taken from actual incident reports filed last week by the City of Charleston Police Department. These are not convictions and the names of businesses, complainants, and suspects have been left out to protect the innocent. All suspects are  innocent until proven guilty … of course.
September 12 | TELEPHONE CALLS, HARASSING
Police responded to an Etiwan Avenue apartment after receiving a call from a man saying that the woman living there may be suicidal. When police arrived, the apartment was quiet and through the windows could see candles lit. The woman, however, was not suicidal. In fact, she was frustrated as she said the male caller was probably her ex-boyfriend harassing her because she would not reconnect with him. After a records check, police discovered the ex-boyfriends has a trespass charge against him for the address.
September 12 | ALL OTHER LARCENY
A construction firm told police someone had stolen close to $13,000 in tools and equipment from a site it was working at on Sam Rittenberg Boulevard. The equipment had been stored outside and covered with a black tarp, included: two ABS Piranha Grinder Pumps, two 3/16th lifting chains with chuckles, and other items. The tarp was also moved.
September 12 | SIMPLE ASSAULT
Police attempted to arrest a man accused of striking a woman in a room at a Savannah Highway motel. The man was overheard by several people admitting to having struck the woman, saying he "did what he had to do," and "that's why I hit her." A friend who had come to pick up the woman, who wanted to leave because the duo had been arguing, said the man told him she'd been going through his cellphone without his permission.
September 12 | SHOPLIFTING
Police arrested a woman for allegedly stealing four protein bars worth less than $12 from a Savannah Highway grocery store, and issued her a $2,000 bond. The store's loss prevention officer said he'd been seeing the woman coming into the store repeatedly to shoplift. When asked how long she'd been doing this, the woman told police "longer that I should have."
September 12 | DRUNKENNESS
A Savannah Highway bar owner asked police to remove a man from the premises due to his level of intoxication and belligerence. The man had apparently arrived earlier at the bar already drunk and ordered a round for the house, but soon became difficult to deal with, at one point, the man began repeatedly dropping f-bombs. When he refused to leave, the owner called police, who found the man difficult to deal with, too. He told officers he was depending on "Uber" to get home, and at one point began dialing a number on his phone rather than responding to police. When asked whom he was calling the man said, "I'm [expletive] calling the New Jersey State Police. I'm a [expletive] cop." Police arrested the man, and soon found he had a cake on the floorboard of his truck.
September 13 | ASSISTING OTHER AGENCIES
A Park Stone Drive woman with a recent family history of suicide told police that she would "blow my brains out" if her husband leaves her. Her husband was being escorted by police at the time into the house to retrieve personal items so he could sleep the night at their daughter's home. The woman also threatened to burn their house down if he left and that she was ready to "check out." Police placed the woman under protective custody.
September 13 | ROBBERY
A bleeding Carriage Lane man told police as he walked in the street he was confronted by several other individuals who approached him and stole his money and phone after physically assaulting him. Police reported the man had "numerous lacerations" and fresh blood on his shirt. Police also found damage to nearby parked car that seems to have been damaged during the robbery fight.