Membership Has Its Privileges
Home Team BBQ Unveils Its Loyalty Card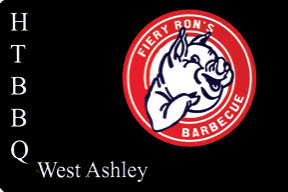 November 2, 2017
From Staff Reports
This fall, Home Team BBQ kicks off a new loyalty program rewarding patrons for their continued business and support. Guests can sign up for a loyalty card at any of HTBBQ's four locations — Downtown Charleston, Sullivan's Island, Aspen, Colo., or right here at the original location in West Ashley — and activate it online at www.hometeambbq.com.
To collect points, guests simply present their loyalty card or give their phone number at the end of each meal, earning one "pig point" for every dollar spent. For every 100 pig points collected, card holders will receive a $10 HTBBQ credit to be used at a time of their choosing. Special promotions will be published on the loyalty program page of the HTBBQ website, giving frequent restaurant-goers a chance to earn extra points during particular dining occasions. Fans should be sure to check HTBBQ's social media as well for promotion updates.
"Over the last 11 years in Charleston, and the past year in Aspen, we've seen such incredible support from the local community and we couldn't be more grateful," says chief operating partner Aaron Siegel. "We're excited to introduce our new loyalty program as a way to thank our customers for dining with us time and again, and for making Home Team their go-to neighborhood restaurant."
The program kicks off with a special promotion for the Charleston area locations during which loyalty card holders will earn two points for every dollar spent during late night hours, 10 p.m. to close each night.
For more information, visit Home Team BBQ online at www.hometeambbq.com.