Meet The Candidates
West Of, WAJIBA co-sponsors League of Women Voters' City Council Candidate Forum on October 25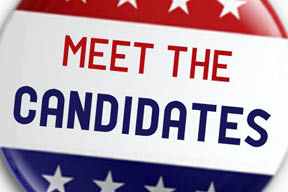 October 17, 2017
From Staff Reports
League of Women Voters of the Charleston Area (LWVCA) has launched a series of candidate forums for the Charleston area elections that will be held Tuesday, Nov. 7. For West Ashley there are two seats that are being contested — District 2, which is currently held by Rodney Williams is being challenged by Kevin Shealy and Distict 10, currently held by Dean Riegel, which is being challenged by Summer Massey and Harry Griffin.
Moderated by West Of News Editor Bill Davis, the forum will be held at 6 p.m. on Wednesday, Oct. 25 at West Ashley High School Cafeteria, located at 4060 Wildcat Blvd.. Co-sponsors for this forum are West Of, WAJIBA, LWVCA, American Association of University Women (AAUW) Charleston, and West Ashley/James Island Business Association (WAJIBA), .
The purpose of the candidates forums is to give voters an opportunity to meet candidates and hear them discuss the issues of importance in this election. All candidates on the ballot for contested seats in even-numbered districts were invited to participate. The events are free and open to the public. They follow the League of Women Voters' nonpartisan, unbiased and impartial format. Candidates will answer written questions submitted by the co-sponsors and audience.