Magnolia Easter Egg Hunt
More than 15,000 eggs will be hidden this year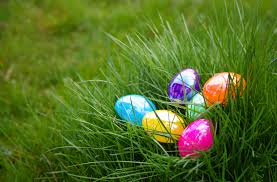 April 13, 2017
From Staff Reports
More than 15,000 plastic eggs have been stuffed with candy and prizes for the 8th Annual Magnolia Easter Egg Hunt on Saturday, April 15 at Magnolia Plantation and Gardens.
Children will be divided into four age groups for the 30-minue hunts on the lawn at the main house.
The first group – children 2 and under – will start at 11 a.m. The hunt for children — ages 3-5 — will start at noon. Children — ages 6-8 — will hunt for eggs beginning at 1 p.m. Children —ages 8-12 — will get their chance at 2 p.m. to find a prize. Space is limited. Please arrive 30 to 45 minutes before you child's hunt time.
Prizes are:
• A nature train ride for up to five individuals
• A nature boat ride for up to five individuals
• An annual family membership
• Chocolate Easter bunnies
Prizes must be claimed at the Magnolia business office the day of the event.
Eggbert Hopps, Magnolia's mascot, will pose for pictures from 11 a.m. to 2:30 p.m. Photographer Christine Smith will have a variety of packages available for purchase. Magnolia has paid the sitting fee.
The Easter Egg Hunt is free with garden admission and for families with annual memberships.