Home Team Shows Its Caribbean Soul
Booze & Bites Vol. 3 features 'Rums of the CaribbeaN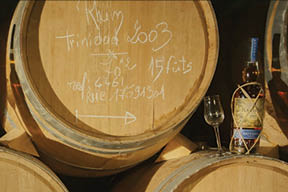 September 21, 2017
By Lorne Chambers | Editor
Back in March, Home Team BBQ in West Ashley hosted its first Booze & Bites event, which featured smoky eats from the popular BBQ joint paired with select whiskeys from Woodford Reserve. Then in May the second event in the Booze & Bites series was held at Home Team with a focus on Tequila and Mexican food.
Next week Booze & Bites, Vol. 3 will be held with the theme Rums of the Caribbean, featuring house-made Caribbean cuisine. From 6-8 p.m. on Thursday, Sept. 28 Home Team will collaborate with Plantation Rum to offer guests a rum education and food pairings with select rums from various locales and ages.
Guests will have the chance to try five rums from the Plantation portfolio and Caribbean-inspired food from Home Team BBQ's operating partner/pitmaster Madison Ruckel. Also, Home Team beverage director Adam Rothstein and Guillaume Lamy of Plantation Rum will lead the educational talk on the spirit.
There are a limited number of tickets available. Tickets can be purchased by emailing events@hometeambbq.com.  Home Team BBQ is located at 1205 Ashley River Road in West Ashley.
The Menu for Booze & Bites Vol. 3: Rums of the Caribbean
Course #1
Tostones with mojo de ajo, crema
Paired with: Plantation 3 Star
Course #2
Seafood stew with local beeliner snapper, curry
Paired with: Plantation Trinidad 2003
Course #3
Jerk Chicken with grilled pineapple, avocado
Paired with: Plantation Barbados 2002
Course #4
Dry Aged Beef Patty with 100 day dry aged brisket, picadillo
Paired with: Plantation Jamaica 2002
Course #5
Dessert
Plantation XO Rum Balls