Happy Hollidaze
The strong beers of the season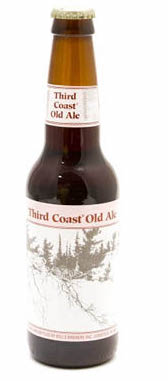 December 6, 2017
By Jeff Gredlein | The Beer Snob
My buddy enters the house, carrying with him a festively adorned bottle of magic elixir from Belgium. Later in the evening, we crack open an American barleywine, and the rich flavors and alcohol warm our mouths and bellies. Another night, my brother in law breaks out a flavored Baltic porter, all family members grab a glass. These are the big beers made for the holidays.
We are into December friends. This is a time for strong, warming beers, those that will stick to your bones and put a fire in your tummy. Luckily, there are several styles of malt driven goodness that offer higher alcohol levels for those frigid nights.
We are also now into the holiday season. Another perfect time for these same styles of beer. Big, bold brews, that often appear only once a year, showing up in big bottles and checking in at high ABVs (alcohol by volume) – characteristics which perfectly lend themselves to sharing with friends and family. Many winter warmers and spiced beers are already out, so get them now.
A great place to start is barleywine. These ales were offered in the winter, but require at least some aging, so they were brewed months before release. J.W. Lee's Vintage Harvest Ale is the king. Great Divide Old Ruffian is a wonderful American version, offering more hops, but not in the realm of a double IPA.
One of my favorite styles of winter beer is old ale. Old ales get their name from the aging process they undergo after brewing, where beers are kept in vessels to mature and gain character. A classic English style of brew, old ales are rich in color, very flavorful with strong malt presence and often produce a variety of subtle fruit tastes. North Coast's Old Stock Ale and Bell's Third Coast Old Ale are both excellent; drink now, or hide them away and allow these beers to continue to age in the bottle.
If you're looking for a strong lager, Germany's dopplebock is your best choice. These lagers will contain a huge amount of malt, noticeable in all aspects of the beer. Hops are rarely perceptible, with sweetness being obvious. Colors are frequently thick and deep ruby or brown. Dopplebocks will have a definite alcohol presence. Ayinger's Celebrator is the gold standard and a must for the holidays.
For something a bit more exotic, with yeast and earthy tones, seek out a Belgian strong dark ale. These gems are as complex as most beers get, and silky smooth, but dangerously strong. Chimay Grande Réserve is a standard example and widely available, sitting at 9% ABV (alcohol by volume). The warmth of alcohol is noticeable at the swallow and in the chest, yet it's barely present in the flavor.
If you lean toward the darkest of the ales, and prefer chocolate, coffee notes and roasted character in your beer, you have three choices: Baltic Porter, Russian Imperial Stout, and American Double Stout. Baltic porters tend to be the weakest of the trio, although ABVs can reach double digits, and fall on the sweeter and less roasted side of the group. Examples from Finland, Poland and Russia are highly recommended, although the Smuttynose Baltic Porter is near perfection in a glass.
If you yearn for more bitterness, and coffee is your thing, Russian Imperial Stouts and American Double Stouts will satisfy. The American versions are usually stronger in alcohol, and can have aggressive to tongue-numbing hop levels. There are too many excellent examples to name here, but stand-outs come from Founders, with their Breakfast stout and KBS, and Goose Island with its Bourbon County Stout, as well, the Sam Smith Imperial Stout being the closest to a classic version of any.
Most of these beers are sippers; pour slowly into a snifter, tulip or large wine glass, drink in slowly by the fire and watch the leaves fall outside. Enjoy the holidays … Cheers.
Gene's Haufbrau has at more than 200 in bottles or on tap. While they don't have every beer the Beer Snob writes about, they probably  have most. E-mail the Beer Snob at publisher@westof.net.