FROM SLAVERY TO FREEDOM
Magnolia Plantation features special presentations each Saturday during February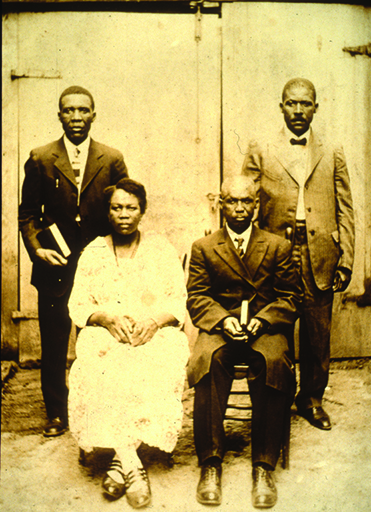 February 5, 2013
By Hannah Dockery
Staff Writer


Stepping onto the grounds at Magnolia Plantation is like stepping back into time. Giant live oaks sprawl over the landscape with hushed memories of the Antebellum South. Bright pink camellias bloom around every corner. The plantation's striking beauty captivates visitors and locals alike, leaving them nostalgic for a simpler time, filled with romanticized ideas of Scarlett O'Hara, large manor homes, and heroic, noble gentlemen with true American values.
The reality behind the beautiful plantation is somewhat less than rosy, and it is nearly impossible to miss the circa-1850s slave cabins that line the edge of the grounds, serving as a dark reminder of the history behind this historic landmark where enslaved African-Americans once cultivated the land.
Those at Magnolia recognize the significance of the culture behind the cabins and those that once lived there, and work relentlessly to respectfully acknowledge the role that African-Americans played in the development of the South, and the nation. Occupied from 1850 until the late 20th century, the cabins now serve as tangible museums representing four different focal points of African American history including slavery, Reconstruction, Jim Crow, and the Civil Rights Era. "What makes Magnolia special is that we have slave cabins telling the stories of African Americans over time, not just one period" says Lisa Randle, Director of Research and Education at the plantation. "The entire plantation is a representation of those communities that have been out here since slavery."
Magnolia hopes to bring the lost voices of those communities to life in a special celebration each Saturday during February. In honor of the 150th anniversary of the Emancipation Proclamation and the 50th anniversary of the March on Washington, Magnolia Plantation and Garden's historic slave cabins will serve as the setting for storytellers, historians, crafters, and genealogists to showcase and share their knowledge while commemorating the memories of the past.
For Randle, everyone plays an important role in developing Magnolia' story. "We have people come here and say, 'my grandmother lived here' or 'my aunt worked in the gardens.' Those are the stories we are trying to capture. We want people to come and see their own story in helping change the landscape of Magnolia. Everyone, from all backgrounds." As part of the program on February 9, professional genealogists will be on hand for one-on-one research sessions, making it easier than ever to connect with the plantation's past.
The celebrations for Black History Month will continue long after February is over, as those at Magnolia continue to develop and unwrap the histories of voices lost in time. "I'm really hoping to get the locals out here for this because, in the future, I want to focus more on this specific area and the African American populations in this area," Randle explains, who is currently working on her PhD in anthropology. "Where do they come from? Where do they go? Let's look at how people lived here and how people continue to live here in this rural community throughout time. Let's look at the areas where there has been less research done."

Programs for the Black History Month Celebrations are as follows:
Saturday, Feb. 2 – The 1850 cabin will discuss slavery. Featured speaker will be Dr. John Michael Vlach, George Washing University. 10 a.m. – 2 p.m. Demonstrations: Brickmaking By Rodney Prioleau, master mason, Fort Sumter National Monument. Provisioning and the slave garden By Heather Welch, Magnolia's foodways historian.
Saturday, Feb. 9 – The 1870 cabin will discuss Reconstruction. Featured speakers will be Ramona LaRoach from Georgetown and Toni Carrier from University of South Florida. 10 – 11 a.m. Genealogists Paul Gabarini and Fallon Green. 1 – 3 p.m. Joseph McGill, founder of Slave Dwelling Project. 12:30 – 2 p.m. Paige Wagoner will discuss Reconstruction-era housing for freedmen. 2 p.m. Demonstrations: Blacksmithing By Carlton Simmons and Julian Williams. Subsistence farming By Heather Welch.
Saturday, Feb. 16 – The 1926 cabin will discuss the Great Migration. Featured speakers will be Dr. Renard Harris, College of Charleston, discussing the history and influence of the blues. 10 a.m. Storyteller Carolyn White. 11 a.m. Joseph McGill, founder of Slave Dwelling Project. 12:30 p.m. Dr. Bernard Powers, College of Charleston, discussing migration patterns. 2 p.m. Demonstrations: Hands on limewashing of the cabins By Kevin Meek. Extension and aide programs By Heather Welch.
Saturday, Feb. 23 – The 1969 cabin will discuss Civil Rights and desegregation. Featured speaker will be Joseph McGill. 10 a.m. Storyteller Theresa Hilliard. 11 a.m. Dr. Kerry Taylor, the Citadel. 2 p.m. Mary Moultrie, civil rights activist and Isaac Leach, fourth generation Magnolia gardener and former resident of the 1969 cabin. Demonstrations: Hands on limewashing of the cabins By Kevin Meek. Hands on archaeology By Kate Folwer. Emergence of soul food By Heather Welch.