Farm Fresh Suds
There's something strange in my beer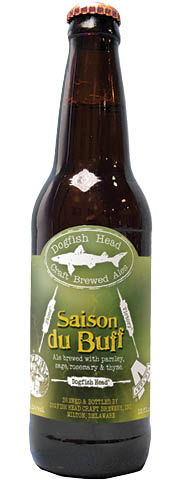 June 7, 2017
By Jeff Gredlein | The Beer Snob
It seems these days every beer you pick up is brewed with something besides water, yeast, hops and malt. Without going down the road of "where have all the classic styles of beer gone," you would be hard pressed to visit your local pub and not find at least one bottle of some fruit, herb, spice or vegetable brewed beverage in the cooler, if not on tap. Not to say that adding any of these adjuncts, or the essence of them is new to the brewing world; it is not. Belgian brewers especially have been adding all types of things to their beer for ages.
However, it seems that every mid-major brewing company in this country has a fruit or vegetable, herb or spice something beer in their line up. And, I must be honest; these types of beers are a mixed bag. While I have sampled some of the finest 'beers with additions' in the land, most that make use of fruit or vegetables in the brewing process are far from stellar, and should be picky about venturing down this road.
I have no interest in listing the many (MANY) fruit and vegetable beers that you should avoid. Literally, there are too many to mention. With the new trend toward farm to brewery, there are numerous great breweries using herbs and spices, fruits and vegetables in their beers. Think of Fonta Flora in North Carolina and Lazy Magnolia in Mississippi, just two who do this well. But many are just plain bad.
That said there is at least one brewery that tends to get it right – Dogfish Head. Masters at using fruit, vegetables, spices and herbs, DFH has some of the most wonderful creations in the realm. And, while some of their strange concoctions fail, most are quite delicious, due to a tendency to only allow for the essence of the addition to shine through, and not to devastate the underlying beer.
One of my all-time favorite beers over the years is Punkin Ale. I have said before that this is the best example of a pumpkin beer on the market. The seasonals Black & Blue (a Belgian ale with blackberries and blueberries) and Red & White (a Wit made with Pinot Noir juice) are both excellent.
Piercing Pils is a gem of a little lager, more specifically a Czech Pilsner. Saaz hops stand out, expected for this style, but what pushes this beer beyond the standard pils crowd is the addition of white pear tea and pear juice. It's not a perry (pear cider), but hints of the succulent fruit hit on the tongue and sides of the mouth.
But, more importantly for the summer months, Dogfish Head Craft Brewery offers Aprihop, a delightful, 7.0% alcohol by volume (ABV) American IPA with just a hint of apricot. Also out this month, Festina Peche, a Berliner Weisse-style beer, a tart session sour brewed with peaches.
If it's herbs and spice you're seeking, a few options exist. Saison du BUFF, a collaboration with Stone Brewing and Victory Brewing, is "a 6.8 percent alcohol by volume (ABV) Saison brewed with parsley, sage, rosemary and thyme." Also available, Seaquench Ale, a Kolsch, Gose and Berlinerweiss combo beer brewed with lime peel, black limes and sea salt!
The Beer Judge Certification Program (BJCP) has separate categories for 'Fruit Beer' and 'Spice/Herb/Vegetable Beer' but with both, the key is that the "The fruit should compliment the original style and not overwhelm it." I couldn't agree more. Enjoy the brews … Cheers.
Gene's Haufbrau has at more than 200 beers in bottles or on tap. While they don't have every beer the Beer Snob writes about, they probably  have most.. E-mail the Beer Snob at publisher@westof.net.