Dirty Pumpkins
Another transition is upon us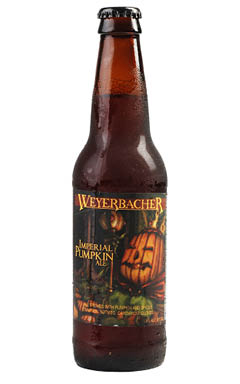 November 2, 2017
By Jeff Gredlein | The Beer Snob
It's really my favorite time of the year — autumn. Leaves have begun to change and are falling fast. Temps are dropping, but aren't yet bone chilling and nasty. The sweaty days of summer are gone. The world looks, smells, and feels wonderful.
It's also, for me, my favorite time of the beer. And that's because, while the weatherman and almanac will tell us its fall, the brewers seem to think its winter. Spiced, stronger, and maltier beers have arrived. Like coming across an old friend not seen for a year, these wonderful beers always bring a smile to my face.
Although you may find a stray Oktoberfest here and there, those malty lagers are typically gone. However, pumpkin beers still can be found. And it's the pumpkin beer that becomes my dilemma around late October, early November.
By this point, I'm very torn; it's become a love/hate relationship with the once magical American craft beer star. Just this weekend, I had a 6-pack of the very tasty Big Boss Harvest pumpkin ale, a session seasonal for sure. Two pints in, I was done. It had become too much spice, too much sweetness.
Other pumpkin beers that made my head and taste buds dance with delight now bring about apathy if not repulsion. A second Cottonwood Pumpkin Spice ushered in boredom, not pleasure. A good friend now refers to Southern Tier Pumking as orange sugar water, or melted candy corn, not the savior imperial ale of the pumpkin world, as it was just a month ago.
My indifference is further troubling as the pumpkin beers came out earlier this year, and I have heard from several bar managers and store owners that many pumpkin beer brewers either have or are sending a second shipment of their best sellers. So, you may be seeing more 'punks' than you are used to for longer than expected.
So what to do with all these 'leftover' pumpkins, lest they rot on the stoop or get smashed in the street? Here are a few ideas for your remaining gordo-ales. Some are more aggressive or unique than others, but I'm sure you can find a 'punk' to try out with these suggestions.
The easiest option is to put them in the back of the fridge and drink the pumpkin beers with Thanksgiving meals. The spicy, tart yet sweet flavors of many pumpkin beers pair well with the multitude of tastes in this holiday feast. As for the sweeter offerings, drink them as or with Thanksgiving dessert. Hell, even use a pumpkin beer as an ingredient in what you're cooking, you might be pleasantly surprised.
Sticking with the sweeter side, I found pumpkin beers to be a great component in a beer float! Caramel ice cream and Heavy Seas imperial The Great Pumpkin was delish. At a beer tasting recently, I was given a scoop of bourbon vanilla homemade ice cream in my Weyerbacher Imperial Pumpkin Ale…divine.
But the best use of these beers was not my idea, but that of a local bartender – the dirty pumpkin! A black and orange made with Dogfish Head Punkin' and Guinness. A better version I requested at a different spot was Murphy's Irish Stout over Smuttynose Pumpkin Ale. A hint of smoke melded with the creamy pumpkin beer for a real treat, no trick!
Enjoy the brews … Cheers.
Gene's Haufbrau has at more than 200 beers in bottles or on tap. While they don't have every beer the Beer Snob writes about, they probably  have most. E-mail the Beer Snob at publisher@westof.net.