Cosmic Twang Stomp
TV Mike and the Scarecrows Bring their unique Americana to West Ashley WHen they play The Tin RooF on Thursday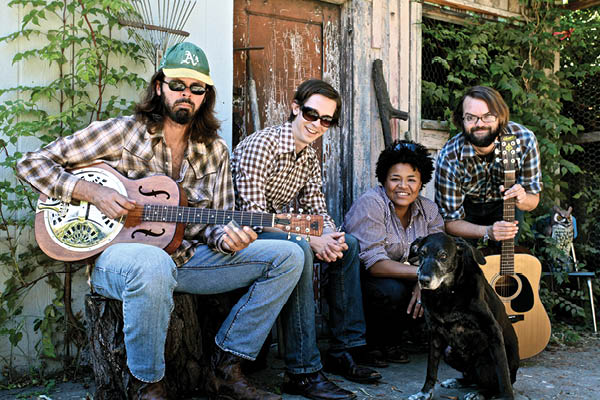 April 13, 2017
From Staff Reports
Hailing from Indiana, the core of T.V. Mike and the Scarecrowes moved to California in 2007 and have been rolling up and down mountains and deserts since. Described as a "Cosmic Twang Stomp" band, T.V. Mike and the Scarecrowes stomp their way into West Ashley when they play at The Tin Roof.
TV Mike aka Mike Klinge began playing music in Bloomington, IN in 1999 with the band The Pious Companion. The group went on a tour and had the pleasure of opening up for The Constantines and My Morning Jacket. In 2005, TV Mike met Andrea DelaRosa and gathered a backing band called the Scarecrowes. The group then moved to California and has rotated through a host of members with the core of TV Mike, Andrea DelaRosa, Matt Lundquist, and Aaron Deer staying consistent.
TV Mike and the Scarecrowes have shared the stage with: The Avett Brothers, The Blank Tapes, Austin Lucas, Rev. Peyton's BDB, Horse Feathers, Beachwood Sparks, The Fruit Bats, Jessica Lea Mayfield, The Easy Leaves, Dead Winter Carpenters, Hillstomp, Rose Windows, Love as Laughter, tUnE-YarDs and many more.
TV Mike & The Scarecrows play Thursday, April 13 at The Tin Roof, located at 1117 Magnoia Road. For more information, call 571-0775 or visit www.charlestontinroof.com.