Citizens Fight Back Against Overdevelopment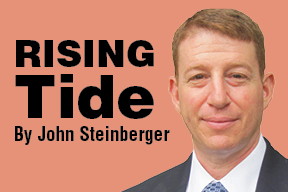 June 7, 2017
By John Steinberger | Contributing Writer
There is a grassroots movement in West Ashley and other parts of the Charleston area opposing the trend of building high-density developments along already congested roads. When Shadowmoss Plantation resident Elisabeth Pickelsimer heard an economic development consultant speak about the need for more high density development at the March West Ashley Revitalization Commission meeting, she stated, "When I hear that, I think about more traffic and flooding. Why don't you (planners) ask us what we want?"
Larry Freudenberg, owner of the Triest insurance agency in West Ashley, launched the Facebook page Save Ashley Hall Plantation to oppose the development of 61 small lot homes on the 45 acre property which was founded in the 1670s. The on-line petition page states, "The (development) design is inconsistent with the surrounding neighborhoods and will impact the surrounding areas with increased traffic, decreased home values, water runoff, and parking issues from a (planned) new park." The Facebook page currently has 1250 members.
Charleston City Council had an agenda item scheduled for May 30 to annex the Ashley Hall Plantation Property, which Myrtle Beach developer Carolina Holdings Group paid the estate of Rosina Kennerty Seignious $4.4 Million to acquire, into the city. A day before the City Council meeting, Carolina Holdings Managing Partner Gary Wadsten sent the following e-mail to Mayor John Tecklenburg and the 12 members of Charleston City Council: "It is clear to me and the development team that we do not have council and city support for our annexation. Consequently, I am withdrawing the annexation request for the property known as Ashley Hall Plantation."
Freudenberg organized a celebration for the annexation withdrawal at Andolini's restaurant on Sam Rittenberg Boulevard on May 30. City Council members Keith Waring and Kathleen Wilson attended, along with County Councilman Brantley Moody. Carolina Holdings Group will likely pursue its development of the Ashley Hall Plantation property through Charleston County Council.
Charleston County Council recently had a vote on whether to pursue a moratorium on high density development on James Island. Councilmen Brantley Moody, Elliott Summey, Herb Sass, and Teddie Pryor voted against sending the moratorium issue to the Charleston County Planning Commission. Councilwoman Anna Johnson of James Island walked out of the meeting before the vote, resulting in a 4-4 deadlock and a failed motion. County Councilman Joe Qualey of James Island successfully got the moratorium issue added to the June 12 Planning Commission agenda.
High density development is a priority for local urban planners. They mostly support the concept of New Urbanism, which envisions people walking, riding bicycles and taking the bus rather than driving a car. I have heard several local elected officials say, "We need to get people out of their cars." If traffic congestion gets worse and collisions become more frequent with drivers desperately trying to get on the road, we may not have a choice.
Phase two in the battle to preserve historic Ashley Hall Plantation is to contact members of County Council. Ask for a stand-alone public hearing on the matter to be held in West Ashley. County Council Chairman Vic Rawl and Councilman Brantley Moody represent most of West Ashley. You can find their contact information here: https://www.charlestoncounty.org/departments/county-council/index.php#members
A parallel track should be networking with preservation groups, such as Lowcountry Open Land Trust, the Gaylord and Dorothy Donnelly Foundation and others, and determine if they can purchase the property from Carolina Holdings. County Council can also use some of the $200 Million in green space money approved by voters in 2016 as part of the 0.5 percent transportation sales tax to go toward the land purchase.
There is a clear battle between elected officials who want unlimited development in Charleston's suburban communities and those who want to preserve the suburban character of single-family home subdivisions. A growing number of citizens are speaking out against high density development in our suburban communities.
John Steinberger is the editor-in-chief of LowcountrySource.com. To contact him, email John@LowcountrySource.com.