Chips & Salsa Beer
Better 'Mexican' beers for Cinco de Mayo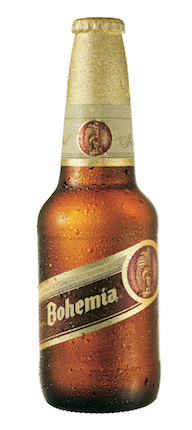 May 3, 2017
By Jeff Gredlein | The Beer Snob
As we've hit May, one of a few beer-centric holidays looms large. With Cinco de Mayo kicking off this weekend, there's no better time to discuss the interesting, lets be honest – expected, trend of craft brewed Mexican-style lager. Since American craft brewing has attempted to co-opt any and all known styles of beer, why not the fizzy yellow beer from south of the border?
In all honesty, most of the craft brewed Mexican-style lagers, henceforth MSL's, are pretty decent, certainly better than your Corona, Sol or whatever Jimmy Buffett is pissing out these days. However, don't get too excited, the bulk of these options are generally poolside fare, made to be paired with tacos, with alcohol levels encouraging session sipping, and likely won't change your mind on the style. In any case, here are a few MSL's for you to try this May 5th.
In the decent, slightly hopped category, there's the classic Mexican Logger, from Ska Brewing. Around since the early 2010's, this 5.2 percent alcohol by volume (ABV) beer is similar to your standard all-grain American lager. Another option is the 4.8 percent ABV El Sully, from 21st Amendment Brewing. Take a Mexican lager; add a bit of spice, done.
Slightly better, but still simple and easy, Beerito Mexican Lager from Oscar Blues is a tasty little 4.0 percent ABV cruiser in a silver can. OB claims "flavors of walnut, toasted bread, plum, honey and cocoa," but let's not get loco Oscar. Maybe the best in the group, from Great Lakes Brewing, Grandes Lagos adds hibiscus flowers to the mix, giving a floral and grassy note to their malty, bready, 5.2 percent  ABV lager.
If you're listening to Pedro, and sticking with the classics, I'm always a fan and proponent of Bohemia, brewed in Monterrey, Mexico and is actually classified as a German Pilsener. With a dull yellow color and a thin, somewhat creamy head of foam, Bohemia is a smooth tasting and Saaz-hopped lager that gives a nice, tingly mouthfeel.  Bohemia leaves very little aftertaste but has a slight sweet smell. When I want a crisp, lighter lager to pair with Mexican food, this 5.3 percent ABV beer is my choice.
If you must stick with the fizzy yellow stuff from down south way, do not drink anything from a clear bottle. Although you won't notice it when ice cold, the beer is likely skunky, and not worth your time and money. A few decent macro adjunct lager beers, big brewery yellows made with corn, rice, and other cereal grains, do exist. These will be crisp, may offer a hint of grain, bread and/or hops, and should be enjoyed quite cold. Carte Blanca, Pacifico and Modelo Especial are all pretty much the same, Mexican Budweiser, and a step or two up from your average May 5th fare. Do yourself a favor and skip any Corona product this holiday…and every day! Enjoy the brews … Cheers.
Gene's Haufbrau has at more than 200 beers in bottles or on tap. While they don't have every beer the Beer Snob writes about, they probably  have most.. E-mail the Beer Snob at publisher@westof.net.