Cast of Characters Grows in Corruption Probe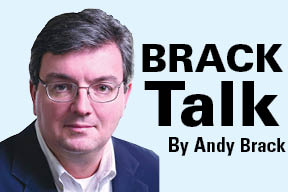 October 27, 2017
By Andy Brack | Contributing Writer
With three politicos added last week to the ongoing corruption scandal at the Statehouse, it's getting kind of hard to keep up with the cast of characters. Here's a handy guide for what's going on:
To date, seven Republicans – six legislators or ex-legislators and uber-consultant Richard Quinn Sr. – have been indicted in the probe that goes back to 2014 when state officials started looking into the campaign finances of the sitting House speaker.
In 2014, Attorney General Alan Wilson appointed First Circuit Solicitor David Pascoe to be the "designated prosecutor" in a case against then-House Speaker Bobby Harrell. After a state investigation uncovered other possible corruption involving Statehouse players, Wilson cited a potential conflict related to an investigatory report and recused himself. His office continued to manage the case. But Pascoe was kept in the loop.
By 2016, a spat erupted when Pascoe tried to use the State Grand Jury on the case, which Wilson said only an attorney general could activate – even though he had recused himself. By mid-year, the state Supreme Court ruled Pascoe could move forward with the probe and that Wilson couldn't fire him, making Pascoe the "effective acting Attorney General for the purpose of the General Assembly investigation," as one report summarized.
THE INDICTED:
Richard M. Quinn Sr., GOP consultant and power-broker. Accused Wednesday by the State Grand Jury with criminal conspiracy and failing to register as a lobbyist. Long considered one of the state's kingmakers, Quinn has run a political consulting shop for four decades with the cream of Republican clients – from U.S. Sen. Lindsey Graham and U.S. Rep. Joe Wilson to Gov. Henry McMaster and Alan Wilson. Quinn is thought to be at the center of the probe, as outlined in this graphic.
James H. Harrison of Columbia, former S.C. GOP representative for 23 years who rose to chair the House Judiciary Committee. Accused Wednesday of criminal conspiracy and misconduct charges. According to media reports, he was a client of Quinn's and later a part-time employee of Richard Quinn & Associates. On Wednesday, Harrison was suspended by House Speaker Jay Lucas as director of the S.C. Legislative Council, a legal research branch of the General Assembly.
Tracy R. Edge of Myrtle Beach, former Republican state representative for 18 years who was a member of the House Ways and Means Committee. Accused Wednesday of criminal conspiracy, misconduct charges and perjury to the grand jury. Edge reportedly did campaign consulting part-time for Quinn's company.
Richard "Rick" M. Quinn Jr., suspended GOP state representative from Lexington County and son of Richard Quinn. Accused Wednesday of criminal conspiracy, he was indicted earlier this year on misconduct charges, including allegations of failing to report more than $4 million in work for his family's political consulting business and steering $250,000 in business from the House Republican Caucus to his family's companies when he was GOP majority leader in the House.
John E. Courson, suspended GOP state senator from Richland County. Accused Wednesday of criminal conspiracy and misconduct, he was indicted earlier this year on another misconduct charge that accused him of receiving almost $133,000 in illegal campaign payments funneled through Quinn's firms. He and Quinn Jr. are fighting charges.
Jim Merrill, former S.C. GOP representative from Daniel Island, pleaded guilty in August to one misconduct charge related to campaign finance reporting laws and resigned from his seat. Indicted in late 2016 on 30 ethics charges, Merrill agreed to a plea this year that included cooperating with state and federal investigators to unveil corruption. While the other 29 charges are outstanding as an incentive for Merrill to help authorities, he reportedly has been working with them since March.
Bobby Harrell, former S.C. GOP House Speaker from Charleston, who was indicted in 2014 for filing false campaign reports and misconduct. He resigned, pleaded guilty to a misconduct charge and agreed to help investigators in the investigation. He received a three-year probationary sentence and was ordered to pay more than $120,000.
WHAT'S AHEAD?
The special prosecutor, Pascoe, an Orangeburg Democrat, has assembled a prosecutorial team that includes three other elected solicitors (Republicans Scarlett Wilson of Charleston, Duffie Stone of Beaufort County and Kevin Brackett of York County) as well as the State Grand Jury and several agents with the State Law Enforcement Division.
More indictments may come as the investigation continues. McMaster, who is reportedly not a target of the investigation, has used senior Quinn as a political guru for years. Earlier this year, McMaster cut ties with the firm. His chief of staff, Trey Walker, who once worked with the firm, has testified to the State Grand Jury, but has said he was not asked about the governor.
BOTTOM LINE:
It's messy. And with the 2018 campaign season, the corruption swamp is likely to get messier.
 Andy Brack is editor and publisher of Statehouse Report. Have a comment? Send to: feedback@statehousereport.com