Can We Just Have Fall Already?
IT's all about Germany and its malty beers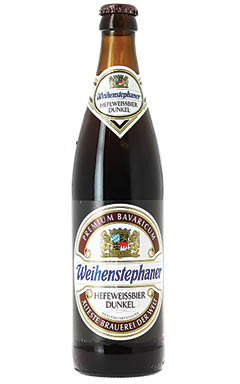 October 27, 2017
By Jeff Gredlein | The Beer Snob
As many of you probably realize, so many of the great beer styles that are yearly-offerings or appropriate for the still-lingering summer and fall months come from Germany. Of course, with excess of 20 classic styles of beer to offer, quite a bit of the world's different types of beer come from Germany anyway. But for many beer connoisseurs, not only types of beer but also the lifestyle and culture of beer that takes place over the summer and fall months are closely tied to that created by the Germans.
During the summer months, hefeweizen is king. That southern German wheat beer is the perfect pairing to a hot, sunny day. Large mugs of cold wheat ale, time spent under large shade trees, this is the classic beer garden experience, a very German setting and practice. And while Pilsner and other refreshing beers are just as welcome during the summer swelter, if you have ever enjoyed a tall, frothy hefeweizen in the correct glass while sitting under the overhangs of chestnut trees, you know that this is a quintessential summer beer experience.
As days become shorter, temps fall and breezes stir, malty German lagers replace those luscious wheat beers. Rich, earthy tones and flavors fill mugs, and merriment ensues. The festival season brings about the great fall beer, Märzen, also known as Oktoberfest lager. Beer halls, parking lots, and even beer gardens serve as the hosting home for the style of beer that the Beer Judge Certification Program describes as, "soft, complex, and elegant but never cloying."
And, there is even a perfect 'in-between' beer that has aspects of both the summery hefe and the fall Märzen, for those who can't decide between wheat ale and malty lager. With the wheat of a hefeweizen and the malt of a Märzen, Dunkelweizen is a great transition beer to take you from summer to fall, from the beer garden to the beer hall. Also, this beer is available during both seasons.
Now that you have options for types of beer, which brewery do you choose? And, overall, which is the best German brewery for the summer to fall interlude? There are several great possibilities, none of which should disappoint, but let's try to maneuver the alternatives.
Where standard hefeweizen is concerned, Paulaner Oktoberfest Hefeweissbier, for me, is the classic and best beer in the group. Every flavor, aroma and texture of this beer is classic and true to form. A close second, especially if you prefer a slightly-sweeter, more banana and clove leaning beer is Paulaner Hefe-Weizen.
If you prefer the darker, more malty wheat beer, again, Weihenstephaner is tops with its Hefeweissbier Dunkel. Although, you lose little if you select the Hacker-Pschorr Weisse Dark, a beer with a bit more dark malt compared to Weihenstephaner's clove dominance.
With fall knocking on the door, likely your choice will be Märzen. As far as traditional export German examples are concerned, you can do no better than Hacker-Pschorr Original Oktoberfest. Balanced, super-drinkable and delicious, this is the fall festival beer, and it hits true on all points. A tad thinner example, but still reasonable mix of sweet and crisp is found in Paulaner Oktoberfest.
Whether you choose Weihenstephaner, Hacker-Pschorr, or Paulaner, it's a great time to be a drinker of quality beer, and it's only going to get better.  Enjoy the brews … Cheers.
Gene's Haufbrau has at more than 200 beers in bottles or on tap. While they don't have every beer the Beer Snob writes about, they probably  have most. E-mail the Beer Snob at publisher@westof.net.