America's Jazzy Pilsners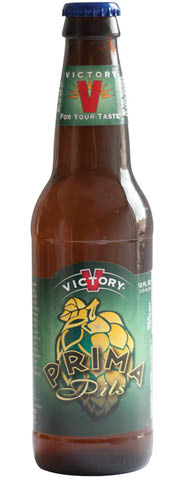 June 7, 2017
By Jeff Gredlein | The Beer Snob
I've recently been watching Ken Burns' 10-part documentary Jazz from PBS. Now, to many of you, I suspect that sounds like 10 hours of pure torture. While I think the filmmaker spent much too long on Louis Armstrong and Duke Ellington, I understand the importance of those figures to the history of jazz. Otherwise, it's an amazing documentary on the music, but also on America during a transitional time.
What's been more interesting to me is the timeframe post-1940 where many of the styles of jazz I love the most begin to intertwine and overlap, creating new substyles and off-shoots. Where the Charlie Parker and Dizzy Gillespie created Bebop morphs into the Hard Bop of Art Blakey and Horace Silver. Cool Jazz and it's premeditated and arranged music becomes the tonal musicscapes known to many on Miles Davis' seminal album Kind of Blue.
What does all that jazz have to do with beer? Well, nothing specifically, really. However, I'd like to make the connection with many of the new varieties of beer that have evolved from tweaking the classic styles, swapping or adding ingredients, or even playing in that strange world between lager and ale.
The place where this evolution has revealed itself to me recently is with pilsner. My first experience with the style came with the introduction of those German and Czech beers. Certainly not boring by any stretch, these lagers were very much 'European' in the classic sense.
Bohemian, or Czech, pilsners offer a surprising sweet malt flavor, due to the soft, low-mineral water of the area, and Saaz hops, bringing out a peppery, piney flavor, not a bitter one. German pilsners are much hoppier than their Czech cousins, and have less malt flavor, giving a very clean and very dry beer, with a longer, more bitter aftertaste.
Soon I discovered Prima Pils and the new musical flavors made by Victory Brewing Company out of the old class. A throwback German styled lager, but made with American grown versions of the traditional ingredients, and of course, hopped out, in the way American brewers love. But not of the citrus, west coast hop type.
This spring, the further splintering of the classic style of pilsner has given me my favorite new session brew, PC Pils from the beloved and always solid Founders Brewing. Aside from being a delicious yet easy-going beer, the fascinating aspect of PC Pils is how to classify this new release. Founders calls it an American take on the classic style. But RateBeer puts the beer in the modern India Style Lager category, while Beer Advocate claims it to be an American Pale Lager.
What to do with this beer, it's certainly not PC behavior from a pilsner, now is it? Just where do we classify Founder's new spring offering? From their website: "While Noble hops have been the preferred choice of Pilsner brewers around the world, we went with some of our favorite American varieties. Piney Chinook, pleasantly citrus Cascade and punchy Centennial make this an easy-drinker with floral hop characteristics."
Bits of citrus hops and bready malt tussle in the aroma, but while the flavor is more pale ale than not, the finish is carbonated, clean, crisp and dry – all pilsner. Truly modern. Whether you're a fan of Dixieland or Big Band, Free Jazz or Fusion, Post Bop or Prog, I think you'll dig the new style of PC Pilsner. Enjoy the brews … Cheers.
Gene's Haufbrau has at more than 200 beers in bottles or on tap. While they don't have every beer the Beer Snob writes about, they probably  have most. E-mail the Beer Snob at publisher@westof.net.