Always Providing Guidance
Former Middleton and WAHS counselor Fronde Stille Promoted to Director of Guidance & Counseling Services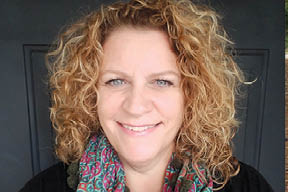 November 17, 2017
From Staff Reports
Charleston County School District (CCSD) is excited to announce Fronde Stille is moving to the district level to become the new Director of Guidance and Counseling Services.
Stille has been with CCSD for nearly two decades, and comes to the Learning Services Division to the district offices at 75 Calhoun St. from Wando High School (WHS), where she has been a school counselor. But Stille actually began her career as a school counselor at the former Middleton High School in  1997. She became the Interim Director of School Counseling Services a few years later, and was West Ashley High School's first lead guidance counselor when Midddleton merged with St. Andrew's High School.
Stille spent some time working for schools in Melbourne, Florida, and then returned to the Lowcountry and West Ashley in 2007. She moved over to Wando in 2009, and has worked there ever since. Stille served as the Co- Director of School Counseling for WHS in the 2013-14 school year.
"The Student Support Services Department welcomes Fronde Stille to our team," said Michele English-Watson, CCSD's Associate of Student Support Services. "I believe that her skills, talents, and knowledge will contribute to the success of our students, schools, and the entire district."
Throughout her 21 years of service, Stille's accomplishments include earning her Global Career Development Facilitator certification, training as a Darkness to Light facilitator, obtaining her ESOL (English for Speaker of Other Languages) endorsement, and being name one of the finalists for the "Teacher of the Year" at Wando. Additionally, she has supervised school counseling interns, served as a CCSD School Counseling Mentor, and is trained as an ADEPT (Assisting, Developing, and Evaluating Professional Teaching) and SAFE-T (Summative ADEPT Formal Evaluation of Classroom-Based Teachers) evaluator.
Stille holds a Bachelor's Degree in Sociology from Erskine College in Due West, South Carolina. She holds a Master's Degree in School Counseling from The Citadel.