Albemarle Rising
New apartment complex at Folly & Albemarle comes with park donation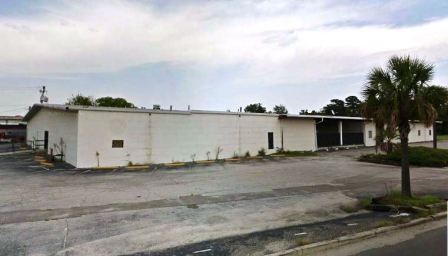 The one-acre patch next to the old Gold's Gym will be used as a park and green space for the City.
March 25, 2013
by Hannah Dockery, Staff Writer
What now looks like an abandoned building and empty parking lot by the lower Ashley River bridges will soon be made-over into a 300-unit apartment complex.
Georgia-based developer Flournoy Development Company recently entered into a development contract to purchase the three lots at the intersection of Albemarle and Folly roads. Turky's Towing and an old Gold's Gym site currently occupy the space. At last Tuesday's council meeting, the City approved the rezoning of the area from general business to mixed use.
It won't be all concrete and parking lots, though.
In between the space planned for development and the Highway 61 overpass rests a small, one-acre patch of land. Flournoy Development has agreed to sell the land to the City for the small price of $175,000 – a bargain, considering the slice is valued around $2 million. The one-acre patch will be used as a park and green space for the City. Colleen Carducci, Director of Real Estate Management for the City of Charleston, describes the transaction as a "charitable contribution" on behalf of the developer. She says that no formal plans are in place for the park yet, and that the closing on the park purchase will not occur until the development of the apartment complex is near completion.
The new apartments are expected to appeal to College of Charleston students, MUSC students, and downtown workers who want an alternative (and cheaper) option to living and renting downtown.
Flournoy Development Company plans to close the deal in 2014 or 2015. No formal site plans have been developed.