A Truly American Wheat Ale
Drink this for months to come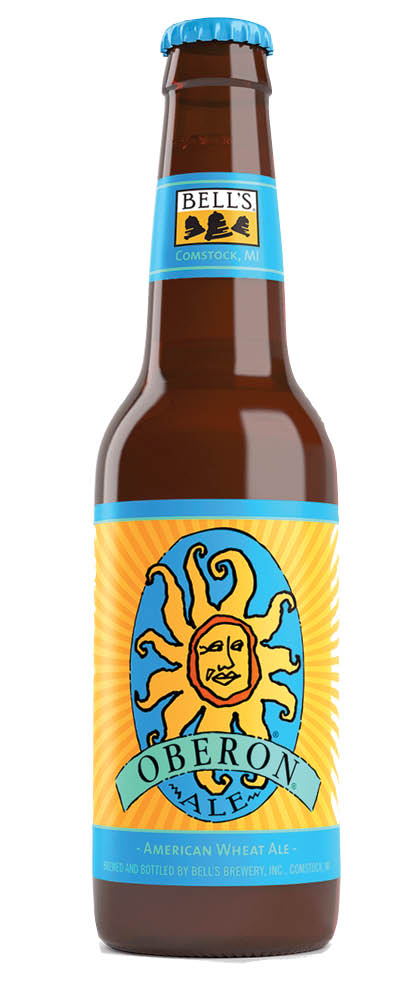 April 29, 2017
By Jeff Gredlein | The Beer Snob
It is not yet summer, and I am certainly not finished drinking the wonder ambers, pale ales and bocks of spring. However, yesterday the temperature was 84 degrees and not a cloud was in the sky. As a friend of mine and I popped over to a local filling station, our favorite bartender exclaimed, "if you're good, I've got a surprise for you!!!" Well, I did not realize I had been this good, as she produced a brilliant blue 6-pack box filled with my favorite summer beer, straight from Michigan.
The classic wheat beer is Germany's standard hefeweizen. Franziskaner, Weihenstephaner, Schneider Weisse, and Paulaner all brew great examples of the south German wheat beer. There are sub-styles of the German wheat, from the less hazy and easy kristalweizen, to the strong and boozy weizenbock.
I was not always a lover of wheat beers, and several issues seemed to of concern. The traditional offerings did not travel well, and the local attempts had little to offer. Few American breweries attempt the style. While I now love most wheat beers, it was not the typical hefe that won me over, it was a truly American move that sold me on wheat beers, and that was hops!
The beer that changed my view was Oberon Ale. Brewed by the amazing Bell's Brewery out of Kalamazoo, Michigan, Oberon is spectacular, and such a great leap above other wheat beers that I can't believe more breweries don't follow suit. And, while there are other related beers from a few different microbreweries, it's Oberon that for me is the real winner. The beer made my Thursday afternoon feel like summer!
The key to Oberon's awesomeness is, of course something that American brewers love, hops. Oberon is basically a hoppy wheat beer. Such a small shift is not a huge leap of thinking and I cannot believe every brewery does not make a similar style. In any case its really the perfect summer beer. The brewery states on the beer's label that it is "the color and scent of a summer afternoon" – perfect.
Oberon is classified as an American pale wheat ale, which is basically our 'easier-going' version of a German hefeweizen. But, maybe a new category should be made for this and a small collection of similar beers. Hop-wheat ale? WPA (wheat pale ale)?
Oberon pours up a severely hazy shade of grapefruit skin with a huge head of stark white foam. Lace covers the sides of the glass, and a nice layer of foam remains as the beer drains. Citrus and spice scents emanate from the glass. Summer malts and toasted notes blend with pear and citrus flavors, all the while a spicy bitter note runs just underneath.
Bell's uses Saaz hops, which give a spicy bitterness to this wheat and fruity ale. Certainly more savory and tasty than any wheat beer I've ever had. The mouthfeel is wonderful, and even with this much flavor, it's an easy drinker and extremely refreshing.
Nearly every beer made by Bell's Brewery is outstanding, seek them out, and as it feels like summer, Oberon is the beer to find. Enjoy the brews … Cheers.
Gene's Haufbrau has at more than 200 beers in bottles or on tap. While they don't have every beer the Beer Snob writes about, they probably  have most.. E-mail the Beer Snob at publisher@westof.net.